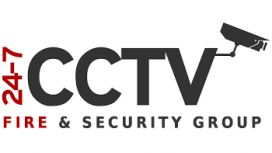 At 24-7 CCTV Security Ltd, we offer expertly thought-through CCTV solutions and security system installations to protect you against the unthinkable.
We will only recommend what is right for you. We don't believe in working with inferior products or persuading clients to buy a security solution they don't really need. Only an engineer can understand how to create a CCTV or alarm system that will fully meet your needs – without wasting money on unnecessary features.
Our reputation is built upon providing outstanding CCTV and security solutions in Essex, London and South East England as experts in the pros and cons of different alarm systems.
Thanks to our unrivalled expertise and product knowledge, we provide and install security systems based on excellence in engineering, effectiveness and cost-effective maintenance long term. And because we always use branded equipment – rather than cheap alternatives – your system will be far more reliable, as well as more user-friendly.
We've been designing and installing IP CCTV systems since 2002, from helping concerned homeowners sleep well at night to enabling local businesses to secure their assets and from providing extensive installation systems for Essex County Council to dealing with the sophisticated demands of making the 2012 London Olympics more secure.
Contact Details
24-7 CCTV
Unit 3 Langdon Hills Business Square, Florence Way, London
Basildon, Essex
SS16 6AJ
Get Directions
Show map
Business Verification Status
Company Type: Ltd Company
Services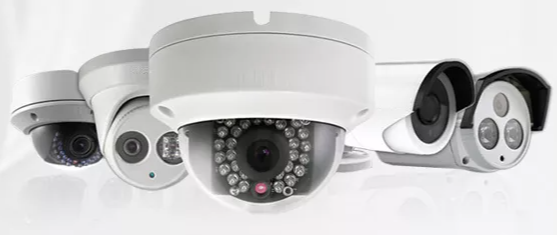 CCTV Experts in London & Essex for 4K, HD and IP CCTV systems for your peace of mind, 24/7. Whether you need a simple home CCTV camera or a more sophisticated IP CCTV security solution for your home or business, we can help you with the right system at the right price.
Specialist CCTV surveillance from the experts:
When it comes to CCTV surveillance systems, the team at 247 CCTV Security really know their stuff. We specialise in CCTV installation and have years of experience in this area, as well as expertise and in-depth technical knowledge.
We're also ahead of the curve when it comes to utilising the very latest technology and equipment to design bespoke CCTV security solutions that work for you and your business. We install, implement and maintain CCTV systems across London & Essex, and we keep you, the customer, involved and informed at every stage of the process.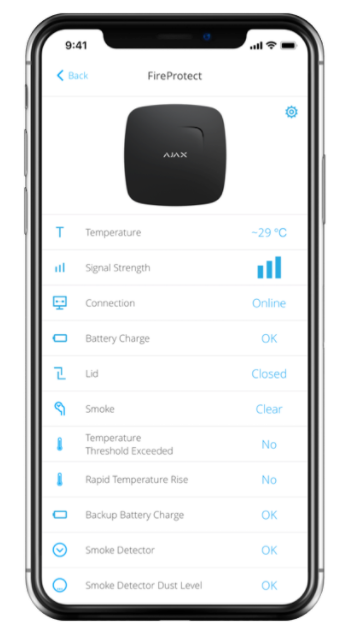 All the burglar alarms we install in London & Essex are minimum grade 2 insurance Improved Smart Burglar alarms which gives you full protection for your home and business from the palm of your hand.
Our smartphone app enables you to control your Intruder Alarm system from any location, to receive alarm notifications and much more, direct to your smartphone.
This sleek wireless award-winning Smart Alarm allows you to take Security to the next level. The Agility 3 Smart Alarm and the award-winning Ajax Wireless Security System has a wide array of wireless accessories for home security, safety, perimeter protection and overall intruder prevention.
Do you want that extra peace of mind?
All of our alarms have live video verification that seamlessly integrates cutting-edge P2P IP cameras that will provide you, or an Alarm Receiving centre with superior video verification, Real-time imaging and live video streaming.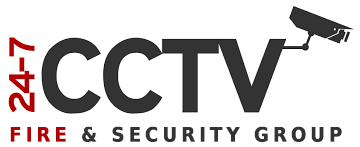 At 24-7 we can offer a range of professionally installed hard-wired and wireless fire alarms in London & Essex which can be precisely suited to meet your exact requirements, in and around the Essex area.
You have complete freedom of choice in which of our services meets your budget and needs, and we will gladly offer helpful advice every step of the way. We offer a wide range of flexible, easy to use fire alarm systems ranging from analogue addressable fire alarms, conventional systems and even money-saving twin-wire systems aimed specifically at protecting small to medium-sized premises.
Fire Alarm Maintenance:
We offer a comprehensive range of fire alarm maintenance services across London and Essex. Fire alarm servicing and maintenance of fire alarms, AOV (Automatic Opening Vent Systems) and Emergency Lighting is a legal requirement for all businesses. Our fully qualified team will service all of your fire alarms and fire operating equipment to comply with your insurance and HSE obligations. We inspect, maintain and issue certificates on all compliant systems. We also offer a 24-hour call-out service for contracted customers.
World-class fire alarm brands & installation:
Our technical team covers London & Essex for fire alarm installations and are dedicated to providing customers with support and best practice. We will always give a fully detailed service that will be carried out to the recommended standards and never use systems that are not user-friendly for the end-user. We will fully train your competent persons who are designated as site fire marshals on how to use and carry out your weekly testing procedures.
On all our fire alarm installations in London & Essex, we offer 24-7 technical help and can offer a wide range of service plans from planned maintenance on your existing system to full site fire alarm marshalling for all your wireless fire alarm testing requirements.
Reviews and Ratings
We had our cameras fitted 10 months ago. We are very pleased with the way they work. The fitters are very polite, very knowledgeable, very helpful. We recommend the company to our son and he had cameras fitted a while a go. Today he has had an extra camera fitted. We would thoroughly recommend this company.
I can highly recommend 246 CCTV security, great service and always on hand if you have any problem s or questions! Very professional company, great work.
Very pleased with the service we received. Mick was very helpful and had great knowledge about the system and what would work best for us. We were slotted in the very same week that we were visited and the installation was quick and efficient. Will definitely be requesting they visit us again for CCTV installation in the near future.